Airbnb Management in London
Short Term Let Management
for Properties in London
Keep 85% of the Income with 0% of the Stress
Short Let Management in London
Airbnb Management in London.
We're a female led Short Let Property Management company in London.
In short, we offer a full service management solution for landlords and only take a small sum on each let.
No Spending   No Risk    Nothing to Lose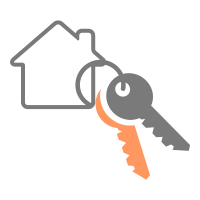 Airbnb Letting Management
Currently, our Airbnb letting service management solution offers:
Hands-Off Renting  
Professional Pictures
Hotel Pricing Technology
No Stress
Above All, More Money!
In short, all of our current landlords earn up to 40% more money working with us.
In addition, they also benefit from having:
A Well Maintained Property
A Dedicated Account Manager
A Fully Serviced Accommodation
More Time to Grow Their Portfolios
Support From A Team of Property Professionals
So, to register your interest in our Airbnb letting management service, please complete the form on our Contact Us page.
After that, a member of our friendly professional team will be in touch with you shortly.
Airbnb Property Management in London
We'll Manage Your Airbnb London UK
So, are you interested in making rental income from Airbnb but need someone to manage your property for you?
At Mini Stay UK we provide hassle free management of vacation rental properties and other residences in the London area. In other words, we take care of everything for you, from navigating Airbnb's terms and conditions to creating and updating your Airbnb listing and dealing with Airbnb guest communications
To clarify, our customer service includes listing, cleaning, linen and towel changes and screening all guests. Also, with our smart key tracking technology, you don't even need to be there to pass the keys to the guest!
Favourably, Airbnb and Booking.com appeal to tourists and business travellers.
As a result, you can earn between 40% to 80% more money with short letting your property.
In conclusion, if you'd like earn more money, and do less work